The high-performance blowroom machines we offer have been engineered to optimize productivity and efficiency in the textile industry.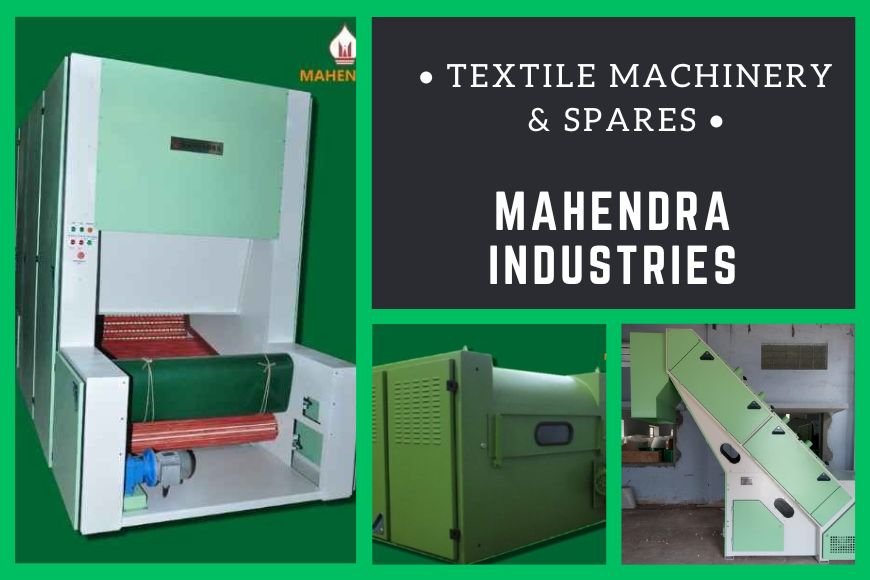 Mahendra Industries: Pioneering Excellence in Textile Machinery
Listen As Audio
Since its inception in 2005, Mahendra Industries, nestled in the heart of Tamil Nadu, Coimbatore, India, has emerged as a benchmark in the textile machinery and spares category. Under the visionary guidance of its founder, the company caters to the surging demands of the textile industry, offering top-tier blow room machinery, replacement spares, and much more.
The Mahendra Industries Legacy
At Mahendra Industries, the drive to innovate forms the core of our work ethic. Over the years, we've developed a reputation for high-quality products and outstanding customer service, contributing substantially to the textile industry.
A Comprehensive Product Range
We pride ourselves on our wide array of products, tailored specifically to meet the requirements of the textile industry. Our offerings span a broad spectrum of machinery, from blow room machinery to a plethora of replacement spares, ensuring that we can cater to the diverse needs of our clients.
Our Competitive Edge
Our strength lies in our dedicated personnel and their unwavering commitment to delivering high-performance, cutting-edge machinery and spares. Our constant pursuit of innovation allows us to maintain our position as industry leaders, offering products that set industry standards for quality and performance.
Focus on Quality and Performance
Mahendra Industries is driven by a singular focus on providing high-performance blow room machinery and replacement spares for spinning machinery. Our commitment to quality is reflected in our product offerings, which are designed to optimize efficiency and productivity.
High Performance Blowroom Machines
The high-performance blowroom machines we offer have been engineered to optimize productivity and efficiency in the textile industry. These machines, such as our Chutefeed MBK and Bale Opener, are known for their robust design, advanced features, and easy setting adjustments, making them a prime choice for textile manufacturing businesses.
Chutefeed MBK: The Pinnacle of Innovation
The Chutefeed MBK 533 is a testament to our commitment to innovation. It operates on two trunk systems with independently adjustable air streams, offering exceptional card sliver uniformity through pressure transducer regulation. Moreover, it's environment-friendly with a positive exhaust air micro dust removal feature.
Bale Opener: Sturdy Design Meets Superior Performance
Our bale opener is designed with a unique blend of robustness and innovation. It opens cotton effectively while serving as a first cleaning point, ensuring high efficiency in the production process. The bale opener also features a dust extraction provision, promoting a cleaner and healthier work environment.
Comprehensive Lineup of Blowroom Equipment
Also we offer a wide range of preparatory machine equipment, including double magnet traps, double roller cleaners, flatbed cutters, material dust transport fans, and more. Each product in our lineup is designed to maintain optimal performance and longevity of your textile machinery.
Our Dedication to Client Satisfaction
At Mahendra Industries, our commitment to our clients drives everything we do. Our focus is to offer the best machinery and replacement spare parts, prioritizing quality, efficiency, and reliability.
Streamlined Procurement Process
We've streamlined our procurement process to ensure that our clients can easily access our products. Our team is always ready to assist with any inquiries and ensures a smooth transaction process.
After-Sales Service
Our dedication to our clients doesn't end after a sale. We offer reliable after-sales services to ensure our products operate at peak performance. From routine maintenance to handling unique technical issues, our support team is always prepared to assist.
GET IN TOUCH WITH US
Address
Mahendra Industries
74-A, Sivaji Colony Extension
Velandipalayam Post
Coimbatore-641025
Tamil nadu-India