Discover Bharath Plast's legacy in the world of household plastics. Their focus on quality, innovation, and customer satisfaction is shaping the industry's future.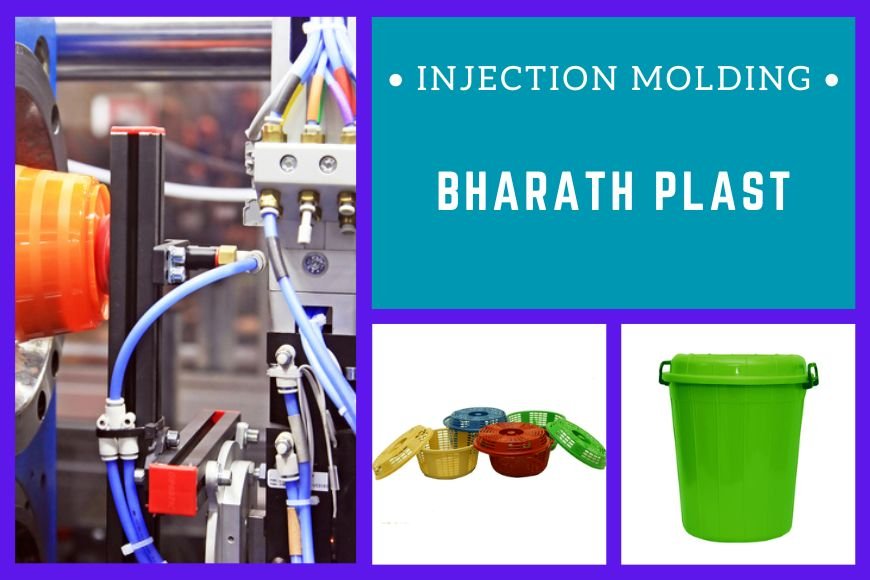 Bharath Plast: Innovating in Household Plastics with Precision & Convenience
When it comes to precision plastic injection molding, Bharath Plast sets the bar high. This Coimbatore-based manufacturer has been shaping the houseware industry with its user-friendly products that cater to the modern lifestyle.
The Making of Bharath Plast
The journey of Bharath Plast is as fascinating as its wide range of household utility products.
A Pioneer in Household Plastics
Bharath Plast holds the reputation of being one of the primary manufacturers of precision plastic injection molded houseware products. Their extensive product portfolio includes buckets, storage drums, wash tubs, trash handling bins, containers, laundry baskets, mugs, dust pans, and various other household utility products.
Crafting Custom Solutions
Bharath Plast is the go-to solution for bulk requirements of plastic houseware. They offer products manufactured with various types of plastics, including virgin and recycled plastics. By focusing on the selection of quality materials and attractive colors, they ensure customer satisfaction and meet the bulk requirements effectively and affordably.
A Legacy of Quality and Innovation
Bharath Plast prides itself on its history of innovation, quality, and contribution to the houseware sector.
Two Decades of Excellence
Established in 1998, Bharath Plast has earned a reputation for excellence and innovation over the past two decades. The company was founded by Mr. M.A.Johnraj, who, alongside his son, Mr. J.Gabriel Ratheesh Kumar, has taken the company to new heights. Today, the team is led by Mr. S.John Lemeion and future successor Mr. G.Jovidh Ratheesh.
Investment in People and Technology
At the heart of Bharath Plast are its efficient and dedicated employees and well-equipped machinery. The company acknowledges its employees' efforts as the key to their achievements, and with the support of advanced machinery, Bharath Plast continues to excel in the market.
Collaboration for Success
Bharath Plast's strategic alliances have played a crucial role in strengthening its market position.
A Strong Alliance with National Poly Plast
Bharath Plast works closely with National Poly Plast, a company that deals in high-quality, value-added consumer products. Their collaboration in marketing products strengthens both companies and positions them robustly in the market.
Continual Growth and Expansion
As Bharath Plast navigates the future, it remains committed to innovation, product development, and customer satisfaction. Its ongoing association with National Poly Plast is a testament to this dedication and a promise of continued growth and success in the industry.
In Conclusion
Bharath Plast has established a remarkable legacy in the world of precision plastic injection molding. With a focus on innovation, quality, and customer satisfaction, the company continues to shape the future of the household plastics industry.
GET IN TOUCH WITH US
Address
Bharat Plast
No. 46, Sakthi Co-op Industrial Estate
Udumalai Road
Pollachi – 642003, Coimbatore, TN, INDIA