Our offerings include exceptional plastic injection molding Die's/Tools and best precise, accurate plastic moulded components, catered to a wide spectrum of industries.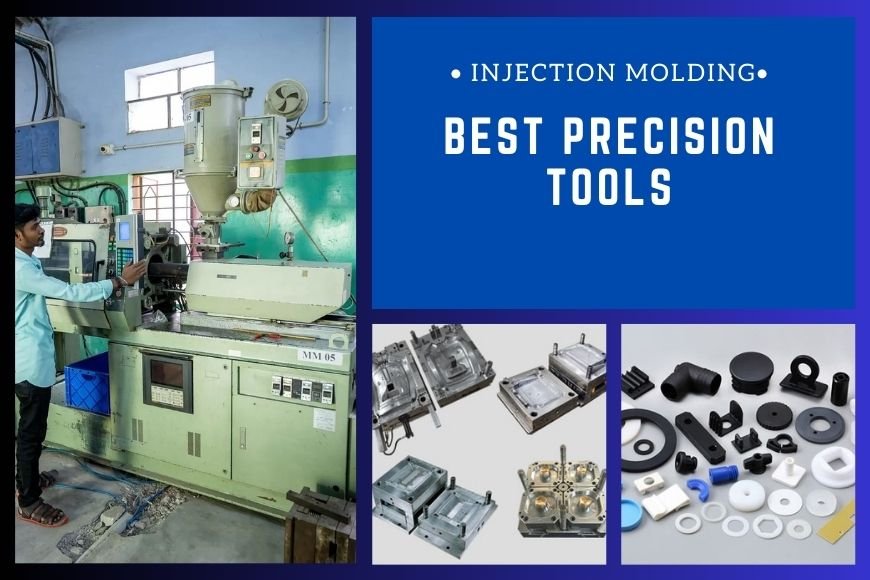 Best Precision Tools: Mastering Injection Molding for Diverse Industries
In the domain of manufacturing, precision and efficiency are paramount. This is where Best Precision Tools shines. Based in Coimbatore, Tamil Nadu, we are an organization specialized in plastic injection moulding. Our offerings include exceptional plastic injection moulding Die's/Tools and best precise, accurate plastic moulded components, catered to a wide spectrum of industries.
The Power of Precision: Unleashing the Potential of Injection Moulding
Injection moulding is a transformative process, enabling the production of complex and high-precision plastic parts. At Best Precision Tools, we leverage this potential to deliver components that are not only high in quality but also tailored to specific industry needs.
Crafting Meticulous Die's/Tools
At the heart of our offerings are our meticulously crafted injection moulding Die's/Tools. With years of experience and technical expertise, we ensure that our tools are designed and fabricated to exacting standards. This attention to detail enables us to produce components that perfectly match our clients' specifications, irrespective of their complexity.
Delivering Accurate Plastic Molded Components
Our commitment to precision extends to the plastic moulded components we produce. Utilizing our high-quality dies/tools, we inject precision into every step of the moulding process. The result is plastic components that are consistent, durable, and finely detailed, serving as reliable parts for various applications across industries.
Serving a Spectrum of Industries: Precision for All
We understand that different industries have unique requirements. That's why our solutions cater to a diverse range of sectors. From engineering and industrial applications to electronics, telecommunication, automotive, consumer products, healthcare, packaging, and protective caps and closures, we serve them all.
Catering to Engineering and Industrial Applications
Our precision injection moulding solutions play a crucial role in engineering and industrial sectors. Whether it's components for machinery, tools for complex industrial processes, or spare parts for heavy-duty equipment, our moulded parts meet the rigorous demands of these industries.
Unleashing Innovation in Electronics and Telecommunications
In the electronics and telecommunication sectors, our precision plastic moulded components enable innovations and ensure reliable operations. Our moulded parts cater to a range of applications, from electronic casings and connectors to telecommunication device components.
Crafting Excellence: The Best Precision Tools Promise
At Best Precision Tools, our commitment to excellence is unwavering. We aim to provide our clients with solutions that exceed their expectations and bolster their operational efficiency.
Precise Solutions for Automotive and Consumer Products
In the automotive and consumer products sector, precision and durability are vital. Our injection moulded components, from car interior parts to plastic elements of consumer goods, are designed to be robust, aesthetically pleasing, and long-lasting.
Enhancing Healthcare, Packaging, and Protection
Our precision moulding solutions also cater to the healthcare sector, providing safe and reliable components for medical devices. Similarly, in the packaging industry and for protective caps and closures, our moulded parts offer resilience and functional designs, ensuring safety and integrity of the products they safeguard.
Best Precision Tools: Your Partner for High-Quality Injection Moulding
At Best Precision Tools, we are more than just an injection moulding company. We are a partner that understands your industry's unique demands and is equipped to meet them head-on. With our robust and precise injection moulding solutions, we aim to contribute to your success and growth. Choose Best Precision Tools for your injection moulding needs, and experience the combination of quality, precision, and service excellence that sets us apart.
GET IN TOUCH WITH US
Address
Best Precision Tools
No:114, Murugan Nagar
Vinayagapuram
Saravanampatti
Coimbatore – 641 035
Communication
Phone Number: +91 98422 07787
WhatsApp:
Email: bestprecitools@gmail.com
Website: www.bestprecision.in